For over 30 years I have been teaching and applying Structural ReAlignment Integration (SRI) with individuals through one-on-one work, with groups through retreats and workshops, at conferences and seminars, and through partnerships with other practitioners, like Yoga instructors and dance therapists. Below you'll find more information about the ways that you can work with me and use SRI in your own life!
One-on-One Private Sessions
My one-on-one sessions are the most powerful way to experience the benefits of SRI. Whether you're dealing with an injury or looking to improve your overall body alignment and vitality, these sessions are a powerful catalyst for change in your mind, body, and soul. Starting with your pelvis, we will work through a series of movements to start to re-align your body so that energy can flow more freely through your system.
Sessions are usually 2 hours long and most people sign up for a series over a period of months to see the most benefit. This allow for your neurology to incorporate the changes and become informed with the new movement patterns in a methodical journey.
If you're interested in setting up a session with me, click the button below and we can talk!
After a minor back injury a friend suggested that I go seek out Ginny Nadler's classes. Through both her public classes and our private work together I have been able work with my imbalances and perform the "small surgeries" needed to improve my alignment and posture. As a musician, I have found her work with effort, ease, and breath to be invaluable to the practice and performance of the music I love. Most importantly Ginny's unique approach to yoga and alignment gives students an amazing opportunity to be their own teacher.
Ryan Cunningham
At 45, my body was deteriorating too fast for someone who has always been very athletic. I started SRI sessions with Ginny, and with gentle manipulations, she help me transformed the imbalance I have been holding in my body since my first steps as a child. After 3 months of realignment bodywork, I am no longer experiencing pain in my back and my incontinence problem has improved. I feel I have targeted all the imbalances in my body and addressed multiple sources of physical pain with one single approach.
Kareen Caputo
I offer a wide variety of workshops and retreats, from a 1/2 day introduction to SRI to 3 week long retreats, immersion experiences in sacred and magical places. In these in depth sessions you will have the opportunity to gently and deeply unravel your distortions with movement, focusing within the pelvic floor and discovering how the "raveling" of muscle fiber at the level of the fascia has caused further problems within the hips, knees, shoulders and neck, more often leading over the years to hip and knee replacements, shoulder surgeries and more. If you'd like to see a schedule of upcoming events, please click the link below!
I attended your workshop this past Sunday with my boss and co-workers from Layton Physical Therapy. I had to contact you and thank you again. After a year of dealing with my back issues (actually a lifetime) – I feel like the light is at the end of the tunnel. I am in tears as I write this. I used to be so active in all areas of my life, and I tried traditional therapy, chiropractic care along with pelvic alignment therapy, but I truly feel you are an answer to my prayers. Thank you so very much and I look forward to working with you again – either privately or in a work shop.
Carla Madarena
Yes, physical transformation is possible! Personally and professionally I have witnessed the seemingly miraculous physical changes resulting from the pelvic realignment and core body work described in Structural ReAlignment Integration. Ginny Nadler has developed a technique that focuses on the central impact of correct anatomical alignment of the pelvis and spine, increasing vitality, returning us to easy movement and physical freedom. This work will take you beyond what you thought possible.
Cynthia Taylor, M.D.
The entire weekend was magical!  We were encouraged from the very beginning to bring forth our awesomeness. Ginny and Katherine were exceptional leaders; their sincerity & commitment for our growth was evident the entire time. Their devotion to our understanding & growth a constant. I would fully recommend them without hesitation.
Sue Livingston
By incorporating SRI into my practice, I found that I had a language and a set of skills that enabled me to take a patient's story and make sense of what I was finding in her physical body.
Dr. Tonya Heyman
One of the most powerful things about Structural ReAlignment Integration is that it can be applied to a wide variety of body and healing modalities. I have collaborated with many different professionals to lead workshops and retreats and create new hybrid modalities for healing mind, body, and spirit. SRI can benefit the following professionals:
Physical therapists
Yoga teachers
Dance therapists
Massage therapists
Occupational therapists
Osteopaths
Chiropractors
Network spinal doctors
Pilates teachers

Medical Practitioners

Psychological and Trauma Therapists

Cranial Sacral Therapists

Corporate Coaching

And more!
If you're interesting in having a conversation about how we might collaborate and use SRI to enhance your own work, please contact me!
Current and Past Partners
ROGER SAMS, M.A. is a music and movement educator, composer, author, and Gestalt practitioner who travels throughout the U.S. leading seminars for music and movement educators and spiritual retreats for those interested in touching God through the arts. He is a resident practitioner at Sacred Arts Holistic Center.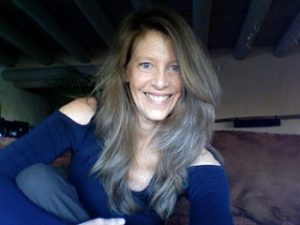 KATHARINE MENTON, LMT, combines Biodynamic Acupressure Bodywork with Subtle Energy coaching, Breathwork, and Somatic Movement awareness exercises and meditations to support her clients and students to experience a renewed, embodied restoration and revitalization of their body's natural, innate, fluid self-organizing Life Intelligence.
DR. DEBORAH MUSSO is the founder and developer of Sea Change New York and Sea Change East, premiere wellness centers featuring the wellness protocol of Network Spinal Analysis and Somato Respiratory Integration. She uses both hands-on touch and wellness coaching to provide the needed support and resources to better manage all aspects of daily living and health.
So what is the novelty of the approach presented by Nadler? Structural Realignment is an emerging wellness approach that helps create a map for individuals to self- assess and draw on core elements of alignment to make sustainable change.  Ginny's focus on Pelvic realignment is an inside out job, unraveling muscle off of bone to assist you to reset your system and find the perfect alignment for you from your inner most core!  A great work that stands on its own or complements others.  Change your structure and you can change your life!  Her work has been an asset to many of my Network Spinal Analysis patients and I will continue to recommend it.
Dr. Deborah Musso
Last Monday, as I was vibrantly pulsating in the Godforce we co-created, this is how I summed up my experience of our weekend together:
Layers and layers of connectedness became know to Itself last weekend.
I'm still rippling. I am changed and growing into my expanded awareness of who I am.
Roger Sams
The SRI modality is applicable to a wide variety of modalities, and I have presented my movement philosophy in talks and workshops at many venues, including hospitals, universities, movement studios (yoga, pilates, and dance), professional associations, conferences, and the World Congress on Pelvic Floor and Low Back Pain. If you're interested in booking me to speak at your event or are interested in having me talk to your group, please contact me below.